Welcome to the Hardcore Husky Forums. Take a look around and join the community. Have a topic? Join us and start a thread.
Coup d'etat in Zimbabwe?
Not that it really matters. Either way, some corrupt fucker will be in power after Mugabe goes to hell.
Four tanks were seen heading toward the Zimbabwe capital Harare on Tuesday, witnesses said, a day after the head of the armed forces said he was prepared to "step in" to end a purge of supporters of the vice president who was sacked last week.

...

In an unprecedented step, the head of the armed forces, Constantino Chiwenga, openly threatened to intervene in politics on Monday, a week after Mugabe fired Vice President Emerson Mnangagwa, long seen as 93-year-old Mugabe's likely successor.

Mnangagwa, a veteran of Zimbabwe's 1970s liberation wars, was popular with the military, which viewed his removal as part of a purge of independence-era figures to pave the way for Mugabe to hand power to his wife Grace, 52.

http://www.reuters.com/article/us-zimbabwe-politics/tanks-seen-heading-toward-zimbabwe-capital-witnesses-idUSKBN1DE1NG?il=0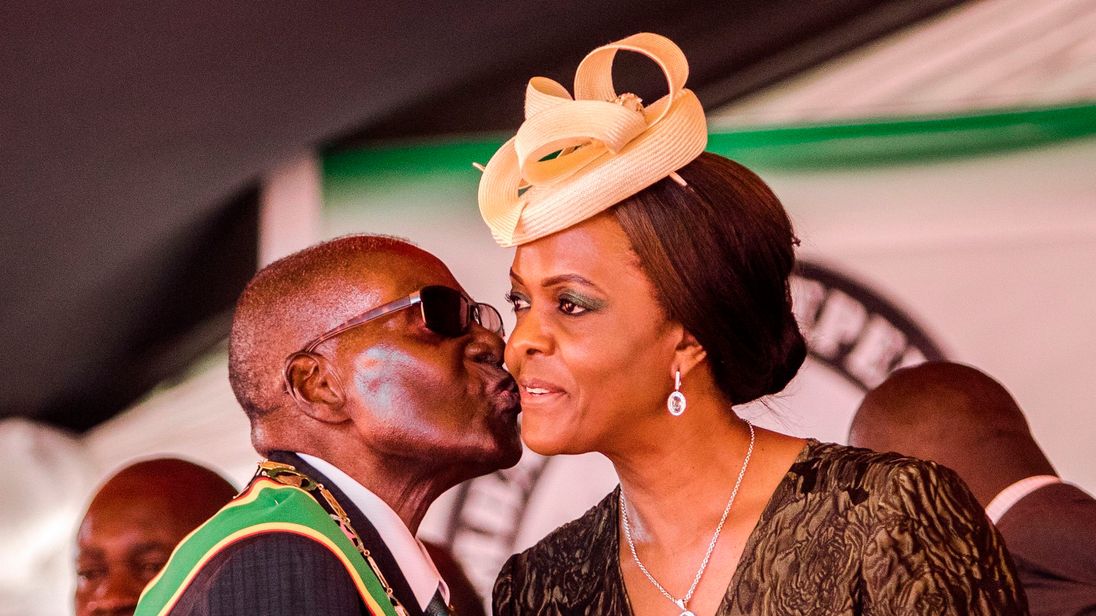 Bob and Grace
General Chiwenga
VP Mnangagwa
Domino's Zimbabwe
Tagged: